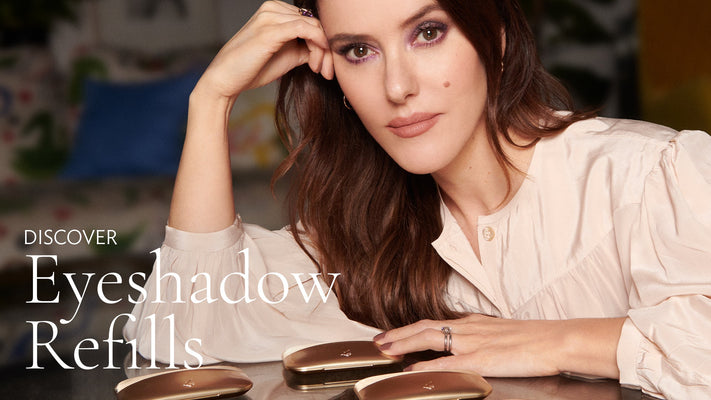 Eyeshadow Palette Refills
Lisa Eldridge Eyeshadow Palettes are refillable and customisable, so you can mix and match your own artists palette uniquely suited to you. These high performance, long-wearing powder eyeshadows come in six innovative finishes that are always flattering.

Seamless Matte - A soft matte texture with a touch of luminosity that practically blends itself. Perfect for adding depth and dimension to the eye. Apply to the socket or lash line for a subtle day look or build for the full smokey effect..
Velvet - A super creamy matte powder paint that grips and adheres beautifully to the skin, with a smoothing finish and even coverage. Can be applied with fingers or a brush.
Luminous - A medium payoff, semi-transparent base that can be applied with a light hand for a wash of luminosity, or with fingertips for an intense, glossy lid top coat effect.
Satin/Metallic - Satin smooth, densely packed soft metallic shine.
Metallic - Full on, glittery molten metallic. Both metallics can be applied with fingers for full opacity, or as a wash with a brush.
Lustre - The densely packed, smooth and extra small pearls gives this texture a soft lustrous, pearly finish.
Top Coat - Multicoloured, sparkling pearls suspended in a transparent base. This minimal pigment formula is great for bringing a touch of light to the inner corner of the eye, or to add subtle extra dimension to the lid as a finishing touch.
See all ingredients here.
Smoke & Mirrors
Seamless Matte
Medium/deep, cool grey slate